TRANSLITERATION FEATURES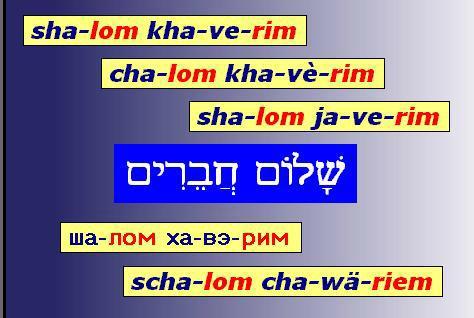 SAFFA lets you CUSTOMIZE both the PHONEME SET* and the FONT used for the POP-UP TRANSLITERATIONS that appear in the Grammar Tables, Tutorials and Document Editor. Phoneme Sets for ENGLISH, FRENCH, SPANISH, GERMAN and RUSSIAN come standard, but you can MODIFY them to suit your needs, or CREATE YOUR OWN.
[*A PHONEME SET is a Collection of Letters in Your Native Language used to Represent the Sounds of Hebrew.]
AUTOMATIC TRANSLITERATION OF HEBREW DOCUMENTS
SAFFA is programmed with a GENERATIVE PHONETIC GRAMMAR (GPR), containing Phonetic and Syntactic Rules for the Hebrew Language, which enables it to TRANSLITERATE ANY VOCALIZED HEBREW TEXT (text containing vowels) with correct SYLLABLE STRESS using your choice of PHONEME SET.
SAFFA uses this GPR to let you AUTOMATICALLY GENERATE TRANSLITERATIONS
for ALL or ANY PART of a Hebrew Document open in the DOCUMENT EDITOR.
You can MODIFY Transliteration Output According to Your Own Preferences for:
FONT, COLOR, HY-PHEN-I-ZA-TION, CAPITALIZATION, S P A C I N G

Some Examples of TRANSLITERATIONS AUTOMATICALLY GENERATED by SAFFA: